Before we could change the story, we needed to know more about women's status in Vermont.
Access to good data on women's economic status, wages, and employment, and wages were limited – it was either siloed, unpublished, or not disaggregated by gender. So, we developed our own. Over a two year period we published four reports: three of them focused on women's wages, employment patterns, and small businesses, and the fourth focused on women's access to leadership positions. Much of the data in the briefs is either new, or not regularly collected or published. All of the data is specific to Vermont, and all is critical – not just in what it reflects about women, but in its implications for the entire Vermont economy.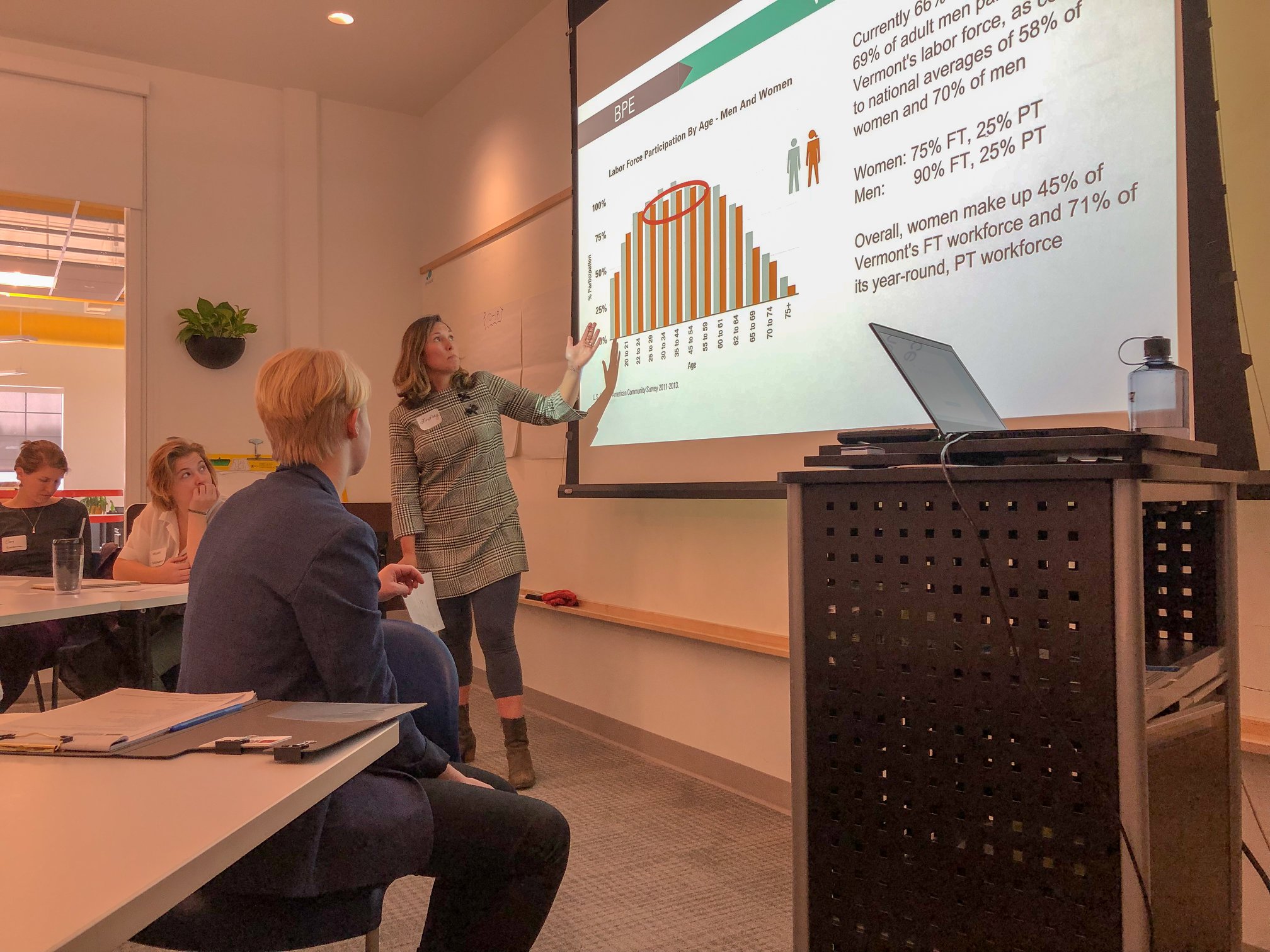 Reports
Read and download the latest data related to women's economic well-being in Vermont.
Visuals
Download visual statistics and graphics about women in Vermont from each of our four reports.