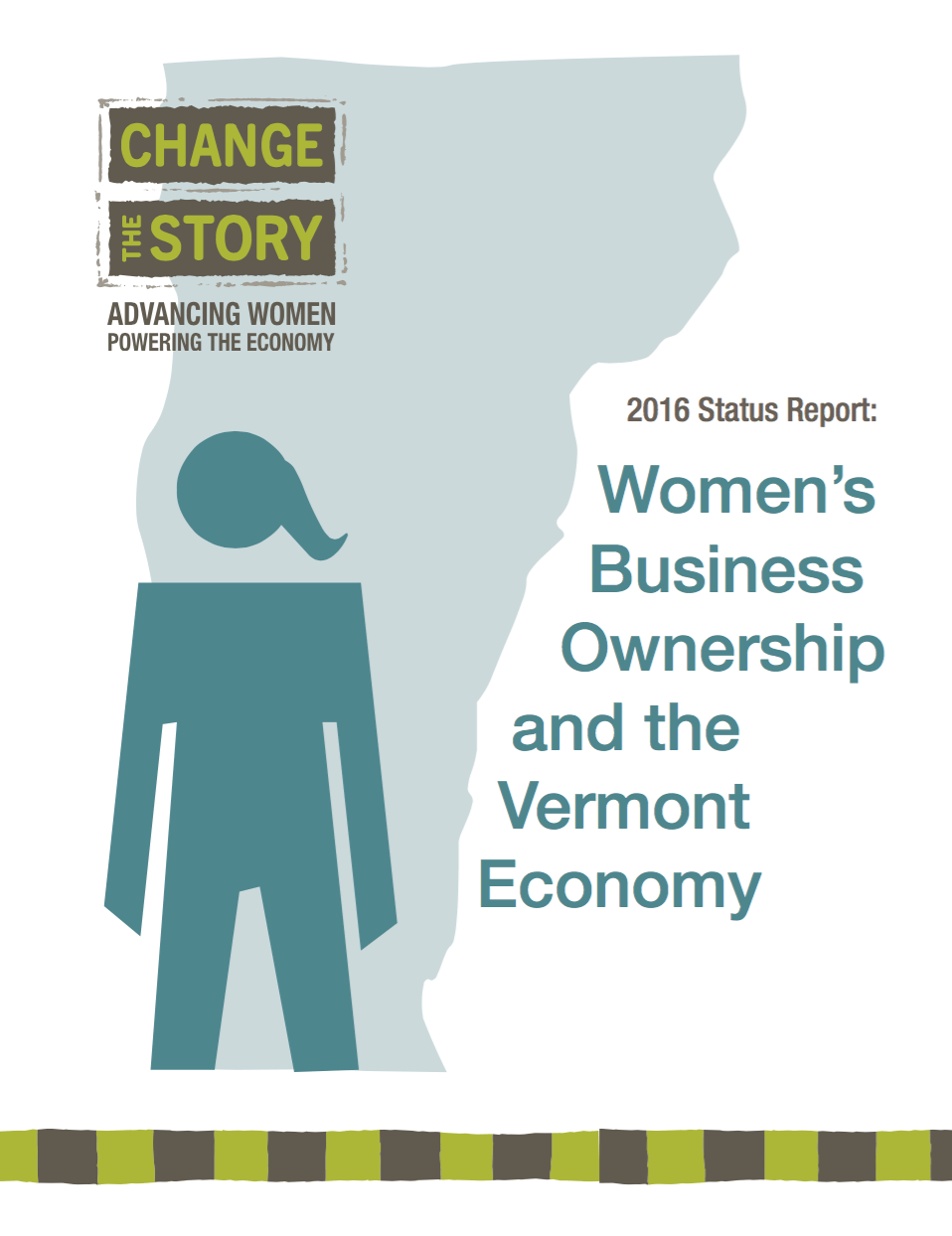 This is the third in a series of briefs published by Change The Story on topics related to women's economic status. This report focuses specifically on business ownership by women and its potential to bolster and invigorate Vermont's economy. Like the majority of national and regional reports on businesses, this report relies heavily on data from the 2012 U.S. Census Survey of Business Owners. Unless otherwise noted, all statistics are specific to Vermont. To date, we have had to rely on national reports to define the health of Vermont's women-owned businesses. But their conclusions paint conflicting pictures: one analysis of 2014 data ranked Vermont first among states for entrepreneurs, while another ranked Vermont 50th. The difference between these rankings begs the question: What is the real story for Vermont women and business ownership?
Among the findings:
Women-owned businesses are vital to Vermont's economy.

Women own 23,417 businesses in Vermont, which employ 36,326 people, and generate annual revenues of approximately $2.2 billion.

Although growing at a faster rate than businesses owned by men, women-owned firms in Vermont are fewer in number, smaller in size, and lower in annual revenues.

Between 2007-2011, the number of female-owned businesses grew 15%; during the same period male-owned businesses grew by only 6%.
Women-owned businesses generate 9% of gross revenues and employ 12% of workers in privately-held Vermont firms.
Women business owners are significantly underrepresented in 9 of the 10 highest grossing sectors. This limits financial opportunities for individual women and their potential contributions to Vermont's economy.

Women-owned businesses have the potential to play a much bigger role in Vermont's economic development.

If the percent of women-owned businesses that are employers matched that of male-owned businesses, and those firms had the same average receipts, it would add $3.8 billion to Vermont's economy.
If Vermont women chose business ownership at the same rate as men, it would result in more than 10,500 new businesses.
If just 1 in 4 of the existing 20,786 women-owned businesses without employees hired just one worker, it would result in an additional 5,200 new jobs.

Maximizing the potential of women-owned businesses – and indeed all of VT businesses – requires new and better data.

While existing business-related data sources can provide reliable top-line statistics, they are less useful in revealing nuanced information about the motivations, challenges or opportunities experienced by Vermont business owners. Focusing on the finer points of what makes a business successful is critical to Vermont's economic future.