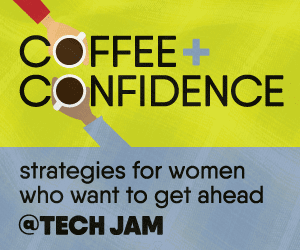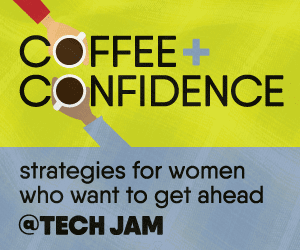 As part of the Vermont Tech Jam, Change The Story VT is hosting a special (free) event for women and nonbinary individuals of all ages on Friday, October 20, 2017 from 10-11:30am at Champlain Valley Expo.
Participants will get tools and takeaways to help them pursue the tech field, interview for that next job, find a career that fits and negotiate salaries.
Following a brief panel discussion, attendees may choose two mini sessions.

Panel Moderator: Lindsey Lathrop, FromWithin Coaching and Change The Story VT

Panelists:
– Sara Mellinger: Marketing Manager, Logic Supply
– Rachel Kauppila: Job Developer, VT Works for Women
– Jessica Nordhaus: Strategy & Partnerships, Change The Story VT and
Co-Founder of the Greater Burlington Women's Forum
– Amy Kakalec: Senior Manager, Talent Acquisition, Cox Enterprises (Dealer.com)

Mini Sessions (20 minutes long, attendees may attend two):
1. The Art of Salary Negotiation with Lindsey Lathrop
2. Prepping for An Interview with Amy Kakalec
3. Pursuing the Tech Field with Olivia Bartelheim, Inbound/Technical Sales and Gaby Ransom, Account Manager, Logic Supply
4. Finding A Career That Fits with Rachel Kauppila
Preregistration is required and space is limited.